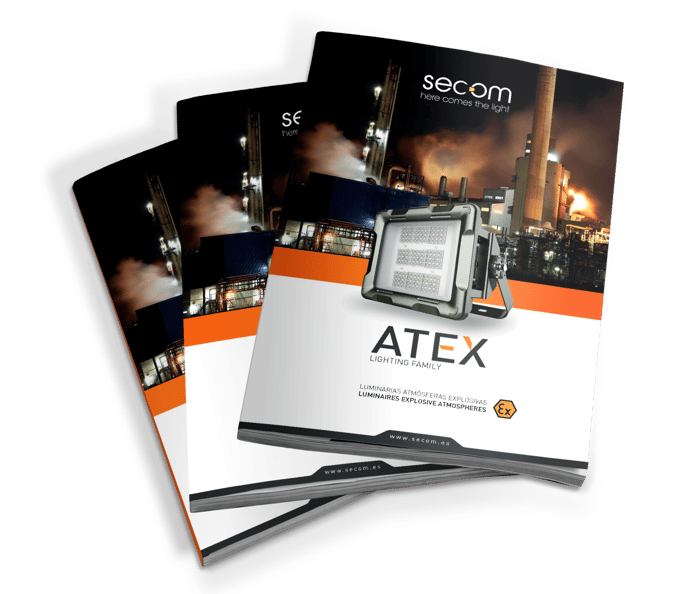 What´s in the guide?
Our new guide will tell you everything you need to know about:
What is meant by explosive atmosphere
Learn about the characteristics that define this type of environment, the different existing typologies and the regulations.


Luminaire requirements to comply with ATEX regulations
In our guide you can find in detail the parameters that the luminaires must meet depending on the types of areas in which they are used.


Adapted Secom products
We discover the virtues of the range of luminaires in our catalog designed to comply with the ATEX directive.
DOWNLOAD OUR NEW GUIDE
Fill the form with your data and receive the complete guide in your email.